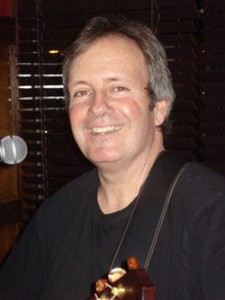 Thanks for stopping by my website -glad you came! Here's where I tell you a little bit about my music.
I began playing guitar at age 9 (undoubtedly inspired by my quest to be "the fifth Beatle"), and from there my love of music was off and running. Formed my first "rock" band in grade school (playing Monkees hits -does anyone remember "Valerie"?) and continued through high school and college years. This was an outstanding era in music -the late 60's-early 70's – with so many great folk-rock and country-rock artists – like the Eagles,the Byrds, C S & N, Neil Young, America, Tom Petty, James Taylor, Fleetwood Mac, Poco, to name a few – to inspire me. These genres ultimately became my favorite musical styles, which have been emulated by so many of today's  artists, like John Mayer, Dave Matthews, Mumford & Sons, Matt Nathanson, Ed Sheeran, Phillip Phillips -the list is endless.
In the 80's I was exposed to yet a new musical genre -Irish-American music – as I performed for several years as a member of the very popular Paddy Noonan Band (appearing on several of the band's albums). I found Irish music to be a "second cousin" to the country-rock and folk-rock that I love best, and I continue to perform often in the Irish music field.
Currently, I perform regularly at diverse venues in the New York-Long Island area – restaurants, bars, cafes, private parties, festivals, corporate events. Through my years of performing, I have built up an expansive repertoire of hundreds of songs, spanning from the 1950's to today. When you come to one of my shows, you will not just hear the "oldies" (no matter how great) -I enjoy mixing the older classics with a high ratio of current tunes -sure, you'll hear some Eagles, Beatles and Tom Petty, but you'll probably also hear some Green Day, Goo Goo Dolls and Lumineers (as well as the aforementioned John Mayer, Dave Mathews, etc.). One of the biggest kicks I get is being able to entertain audiences whose ages range from the 20's to the 80's. I also love to do requests (and rarely get stumped!).
I usually perform solo, but also perform when needed as a duo or trio, with musicians who have accompanied me for many years. I take pride in being able to tailor my musical presentation to suit the type of event or venue – e.g., more mellow, background music at a fine restaurant or livelier, danceable selections at a bar or private party.
To mimic the words of many a retiring baseball player, "music has been very good to me". It has remained a passion for many years -in fact, more so now than ever. I hope to meet you soon on this musical journey!
Brian McGeough